Crall Woods at Pine Hill Park
Crall Woods is a 146-acre forest that is half of Ashland County Park District's Pinehill Park that was acquired in 2005 through the generosity of two families. Crall Woods itself is comprised of 50 acres of forest and young woods from the Sauers Family, and the rest is 97 acres of forest from the Crall Family that holds that wondrous 44 acres that are deemed old growth forest. Those 44 acres were part of a much larger farm settled and owned for several generations by the Sutherland Family. Tradition has it that for unknown reasons those 44 acres were treated as someplace special…. an untouchable forest where they did not permit grazing or logging. The Crall Family continued this tradition for four generations from the time they purchased the land in 1924 until it became part of the park in 2005.
What, if any, logging ever occurred in those 44 acres we will never know, but there were no stumps visible to the Cralls in 1924 and a fallen tulip tree with over 325 rings was counted 3 years ago. Both of those facts speak of a forest untouched for a very long time. The incredibly profuse wildflowers also tend to confirm the story that no grazing ever occurred there. An Ohio State University wildflower study declared it "the best wildflower site in Ohio". Located in the beech-maple forest region, Sugar maple is currently the most dominant species both in the overstory and understory. Other canopy species include yellow poplar, American basswood, and Northern red oak. Sharp differences in species composition between upper canopy (with many shade-intolerant species, like oaks, poplar, and basswood) and lower canopy (maple) indicates that the forest at Crall Wood may be in a transition stage. Geologically, this area was covered by the Wisconson ice sheet about 12,000 years ago. In 1964, John Aughanbaugh conducted a detailed inventory of Crall Woods, who described the old growth as, "…ranking among the best of Ohio's known original forest remnants". He called the entire stand a "naturalist's paradise" and believed that Crall Woods could provide extensive scientific knowledge in forestry, natural history, wildlife, and ecology. In 1974, the National Park Service designated Crall Woods as a National Natural Landmark.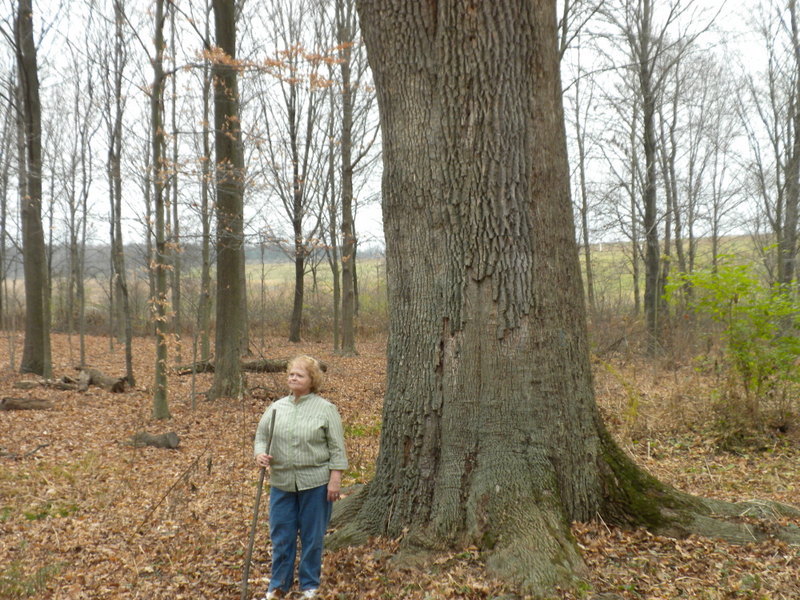 view all network forests in the state of Ohio